Hiya all...
I've started accepting commission for the first time... and I'd like to extend the offer to you.
Right now, I'm offering Commission Sketch Cards for $7 - free postage, and they come with a signed mini-print for your collection.
You can see some samples here on my
gallery page
.
Here's a few recent cards to look at...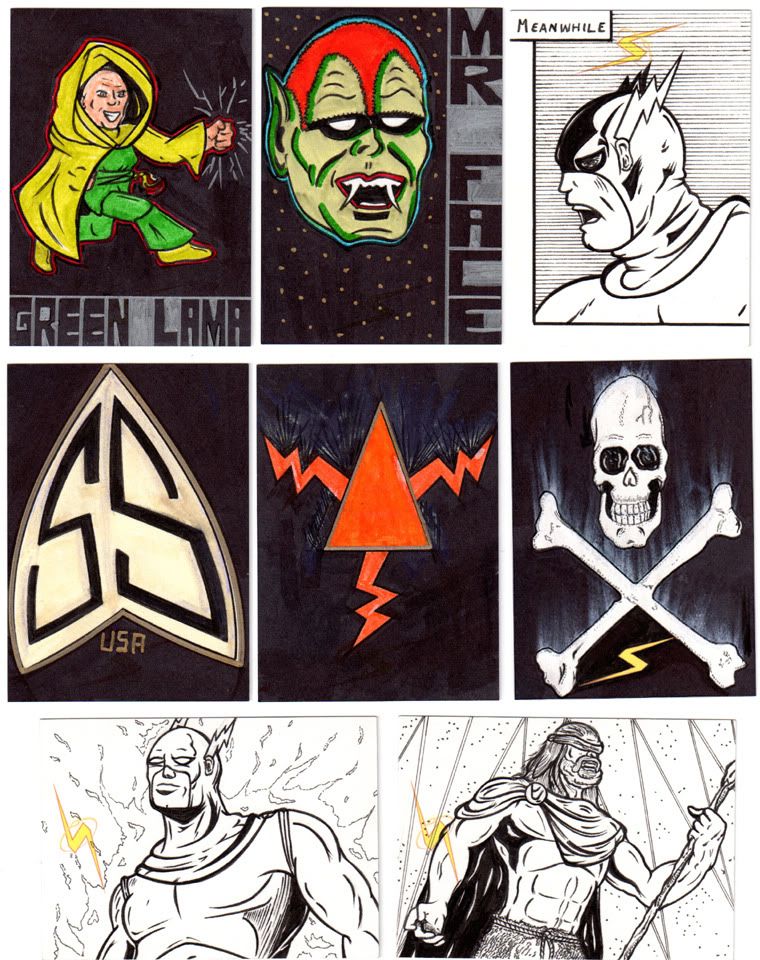 If you're interested, please send me an email at
Rustyweb@aol.com
-o
r- please message me on Facebook under 'Rusty Gilligan' (I have a cat as my profile pic).
You can choose from any character from movies or tv , comic books, real life, etc. With Christmas coming up soon, it might make a great gift to put someone on their own card !

All my best to everyone... more news coming soon !
-Rusty !
And please don't forget our Mac and Trouble book campaign below !